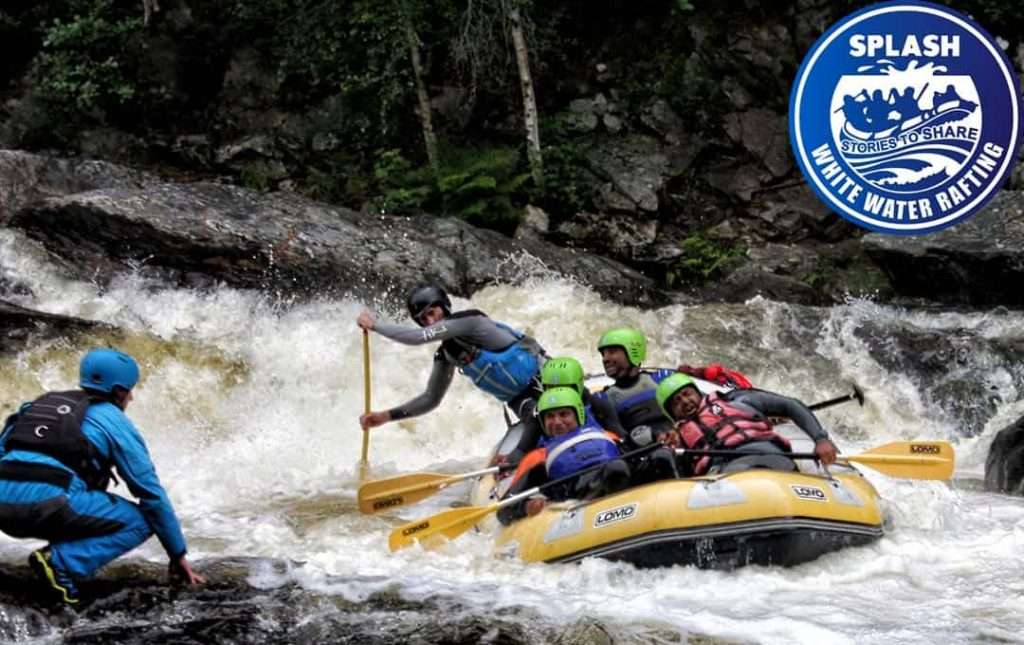 River Tummel Rafting 
An excellent whitewater rafting river experience for those looking for the next level.
Rafting River Tummel Facts
The River Tummel Rafting River is Dam released

Tummel River Rafting is located 3 miles from the scenic town of Pitlochry, Perthshire. 

The Tummel Rafting takes place when the dam releases, which is currently every weekend between June and September for white water rafting.

White Water rafting on the River Tummel is Grade 3 and 4 

Rafting the River Tummel is classed as a technical river, you'll have to work together as a team 🙂

The final Rapid is a grade 4, 18 foot twin tier waterfall called the Linn of Tummel– 
Prior experience NOT necessary but would recommend a general level of fitness.

Tummel Rafting is open to those aged 16 years and over.

The Tummel trips run three times a day on a Saturday and Sunday. 0930,1200,1430
River Tummel Rafting Videos
Below is a selection of videos captured from the river Tummel bank and from inside the raft. Hopefully, these Tummel rafting videos will give you a good understanding of the Tummel experience.  The videos show families, corporate groups, Hen Parties and Stag Dos and as well as families and couples. The Tummel rafting is an experience for everyone and anyone aged sixteen and above.
For more information on River Tummel Rafting check out our main River Tummel page here.
https://rafting.co.uk/rafting-2/river-tummel-white-water-rafting/
To book your River Tummel Rafting experience
Contact us on 01887 829706, or email

[email protected]

or PM us on Facebook. We will see you on the river Soon. Team Splash